Central location , close to main attractions , public transportation , easy reach from the airport.
You can reach Taksim in 15 mins. - Sultan Ahmet ( Old City) in 20 mins. by public transport. Ferry port ( To the Asian side 10 mins by ferry, kadıköy 25 mins. by ferry) Ortaköy Yıldız Park Maçka Park Dolma Bahçe Palace Sultanahmet area is 9 km away Ataturk Airport is within 25 km.
Our hostel is located in the very centre of the city. This location allows you to be at the centre square (Taksim Square) 6-7 minutes by walk and gives you chance to get any kind of transportation (metro, bus, tram, ferry) only by walking distance.
A létesítmény Kumlik városában található, amely az örmény és oszmán építészethez kevert halász éttermek egyedülálló történelmi területe. Közelünk minden nagyobb rendeltetési helyhez és közlekedési lehetőséghez: Hagia Sofia és Ahmet szultán, a Nagy Bazár 15 percre, Tömegközlekedés: T1 villamossal és M1 & M2 és Marmaray 10 percre van. Mindenhol közel vagyunk!
Convenient location, affordable, best value for money! Great view2s from the rooftop while enjoying your breakfast. The staff are not only professional and helpful they also become friends.
Excellent location easy access to the historic center. They have a beautiful terrace bar and dining area and nice bunk beds with storage.
Bármikor visszamennék, ha vissza kellene mennem Isztambulba. Hátrányokkal azt szeretném, ha van egy szoba, amely az utcára néz, és nem a szálloda hátulján található. Van egy tyúk, és hétvégén nem tudtam aludni, mert a kakasok egész éjjel énekeltek (inkább sikoltoztak ..).
The Hanchi Hostel is really great at every level. With a 24 hour reception, security is well managed. The staff is very available and nice! The premises are clean and the common areas are very pleasant, with a roof top, a lounge (access to netflix), and a kitchen. The hostel is in a nice neighborhood, 10 minutes from the Grand Bazaar and the Beyazit tram station. We are very satisfied with our stay at The Hanchi Hostel.
Auberge où l'on s'y sent comme à la maison, en sécurité. Très bon accueil avec une bonne connaissance d'Istanbul, ainsi de très bons conseils pour visiter chaque recoin de la ville et aussi manger les meilleures choses! Les lits sont très confortables!
The staff is extremely supportive. It accommodated us though we reached early and allowed to keep luggage even after check out. Also the location is pretty close to metro and other sights to visit. I would highly recommend a stay here.
A hostel Isztambul egy nagyon élénk részén található, és az utazót azonnal a város meleg hangulatába helyezi. A Golden Horn (Hagia Sophia, Kék mecset, Grand Bazaar stb.) Turisztikai pontjainak közelében is található a személyzet. Mindazonáltal, különösen csalódott voltunk a mosdók tisztasága, a nap bármely szakaszában nagyon piszkosak.
Mevlana múzeum 1km Galata torony 1.5km Fűszeres piac 2.5km Nagy bazár 3km Kék mecset 4km Szent Szófia múzeum 4km
Az óceánra néző szobák a szálló fölött nézzük ázsiai oldalát Isztambul, hercegnő szigetek, a Marmara-tenger és a kis Hagia Sophia. A fő látnivalók, mint a Kék Mecset, a Kis Hagia Sophia, a Hostel közelében található, mindössze néhány percnyi sétára a főbb látnivalóktól.
L'auberge est extrêmement bien situé dans la ville, en plein cœur du quartier vivant, avec tous les transports à proximité. Le gérant est une personne avenante qui saura vous donner de bon conseils et faciliter vôtre séjour. Vous serez dans un cadre convivial et jovial avec un staff au petit soins. Du fait du passage d'un grand nombre de personne, le dortoir à mal vieilli mais reste convenable pour tous.
Ahmet and all the staffs were really helpful. Actually if you're in somekind of rush and you haven't booked already, you just have to come and book at the receptionist.
Ahmet was the most helpful host we met. We really appreciated his help and advise on what to do, assisting in booking travel & accommodation in Turkey.
The place is centrally located and easy to get to as it is on the last stop of the airport bus. The owner is extremely helpful and will do his best to make your stay pleasurable. I really enjoyed the great atmosphere and the friendly staff Hope to book this place again when I'm back in Istanbul.
the location
nous avons oublié un sac avec des diadèmes, l'avez-vous retrouvé ?
Had an amazing time in this hostel for my first trip alone ! So glad to have chosen Cheers Lighthouse, hoping to come back one day !
Hostel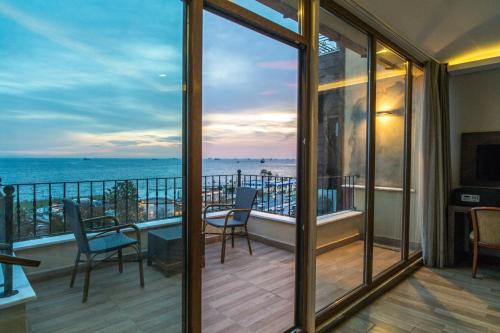 A meghitt, art deco stílusú szálloda tetőtéri teraszáról a Márvány-tengerre nyílik kilátás. A csendes helyen álló szálloda alig 400 méterre van a Kék mecsettől és a Hagia Sophiától.
Hostel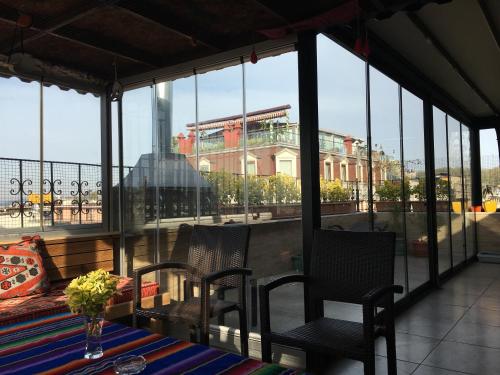 Az Isztambul központjában épült szálló 5 perces sétára található a Kék Mecset és a Topkapi palota épületétől. A terasz-kávézó helyi és nemzetközi reggelit kínál vendégeinek.
Landlords and property managers
Regisztrálja most a szállóját a vadonatúj Extranetünkön